NEW & EVENTS
M.Arana Releases Prosthetic Citizen
An all new, original 16 track lyrical album cross-breeding bold dance and backroom beats with dark poetry in a nearly seventy minute seamless mix. Prosthetic Citizen echoes M.Arana's dubbed out live DJ sets, embarking on a journey into a cerebral atmosphere to lose yourself in. Escape in M.Arana's most personal album to date.
Gear up with M.Arana and celebrate his latest release!
Two headlining DJ-set CD Release Parties!
European CD Release Party
Saturday, June 14, 2014
The HOIST, London UK
North American CD Release Party
Friday, July 11th, 2014 "FK Sessions: Bear Week"
Paramount Nightclub, Provincetown, MA, USA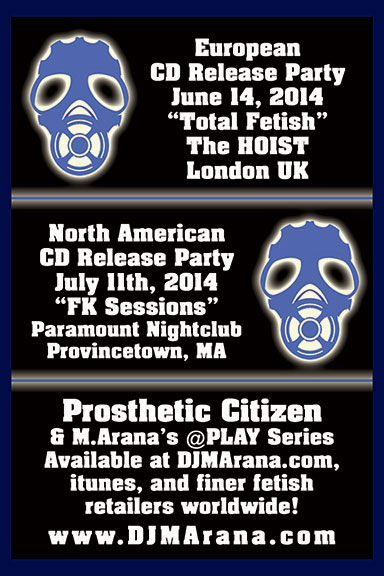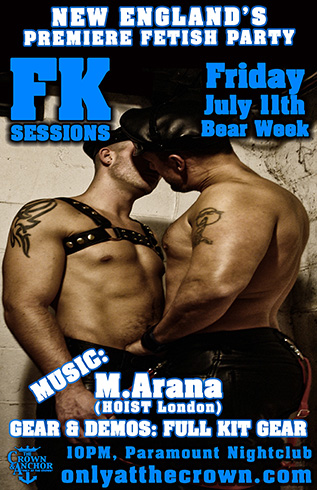 FK Sessions
Friday, July 11th, 2014 - Paramount Nightclub, Provincetown, MA, USA